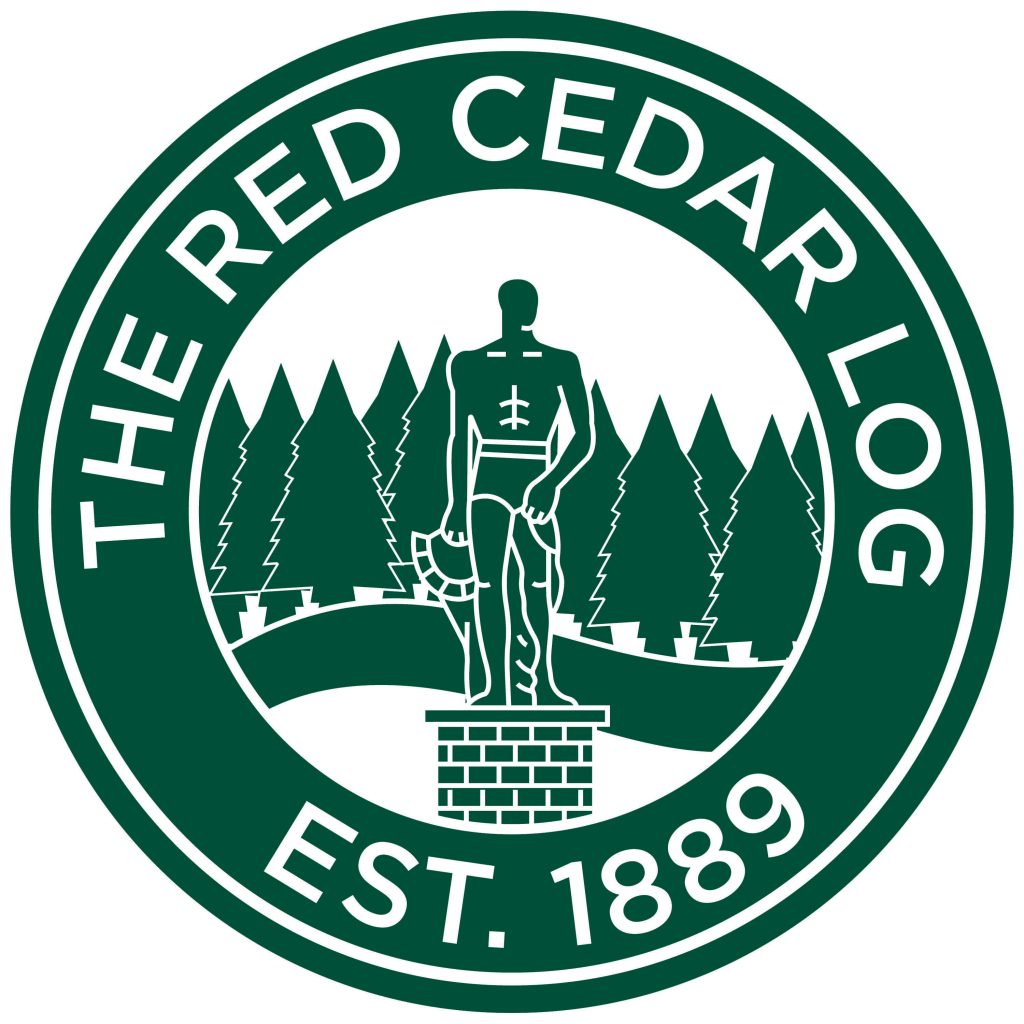 The Red Cedar Log is the official yearbook of Michigan State University, established in 1889. The award-winning publication is produced and distributed by students on the RCL staff —students with passions rooted in writing, editing, design, photography and business. Every year, their talents and the stories on MSU's campus culminate in a collection of Spartan history.
Know a great story about a fellow student or professor? How about an event you think defines the school year? Get in touch and your story or creative submissions could make it in this year's edition! You can submit ideas using this form. To get involved at the Red Cedar Log, follow us on social media or email us at rcleic@asmsu.msu.edu!
2021-2022 Yearbook Update
The 2020-2021 Red Cedar Log yearbook is available now, free of charge! Look for Red Cedar Log racks located throughout campus or visit https://commerce.cashnet.com/msu_3657_ASMSU to order one online. If you are a Spring 2021 graduate and had your senior portraits taken through Lauren Studios at the Student Affairs and Services Building, you will receive a yearbook directly in the mail to the address you provided to your photographer. Additional questions can be sent to rcleic@asmsu.msu.edu. Enjoy the 132nd edition!
The 2021-2022 yearbook is currently in the works and will be available Spring 2022!
How to Sign Up
E-mails have been sent out with your individual logins in order to sign up. If you have not received an e-mail, follow these steps
1.                                                                                                                           Go to www.LaurenStudios.com
2.                                                                                                                     Click on SCHEDULE APPOINTMENT
3.                                                                                                                Click on the orange CREATE ACCOUNT tab.
4.                                                                                                                Type in the school passcode "Go Green22"
5.                                                                                                           Follow the prompts to reserve your session time.
Senior Portraits will end on Friday, January 21st, 2022.  No make-up dates will be available.  More information regarding senior portraits can be found at http://www.laurenstudios.photos/ or by calling 866-696-8142. 
Purchase Parent Ads to recognize, congratulate, and commemorate your 2022 MSU Graduates! Your designs, messages, and pictures will be included in the 2021-2022 yearbook. Ads can be purchased through our publisher by following the instructions here: https://yearbookforever.com/schools/asmsu_red_cedar_log_buy_yearbook_389454/PdMgc41yXAEMOjgGRU837Bw7
As a reminder, yearbooks are FREE OF CHARGE!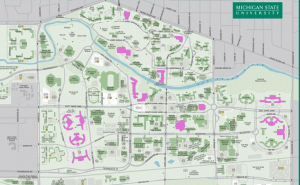 Yearbooks can be found at these off campus locations:
Landmark

205 E Grand River Ave, East Lansing, MI 48823

SkyVue

3165 E Michigan Ave, Lansing, MI 48912
Yearbooks can be found at these on campus locations:
South Neighborhood

East Neighborhood

Wells Hall

International Center

Biomedical and Physical Sciences Building

Main Library

Student Affairs

MSU Union

Law Library

Ernst Bessey