2023 ASMSU Student Tailgate Schedule
ASMSU sells a limited number of tailgate passes for all Spartan Football Games. These tailgate passes provide access for one car to the area near the Tennis Courts at the intersection of Chestnut Rd. and Wilson Rd. Preference will be given to current MSU Students for all passes.
Passes are sold here. Please see below for more information on prices.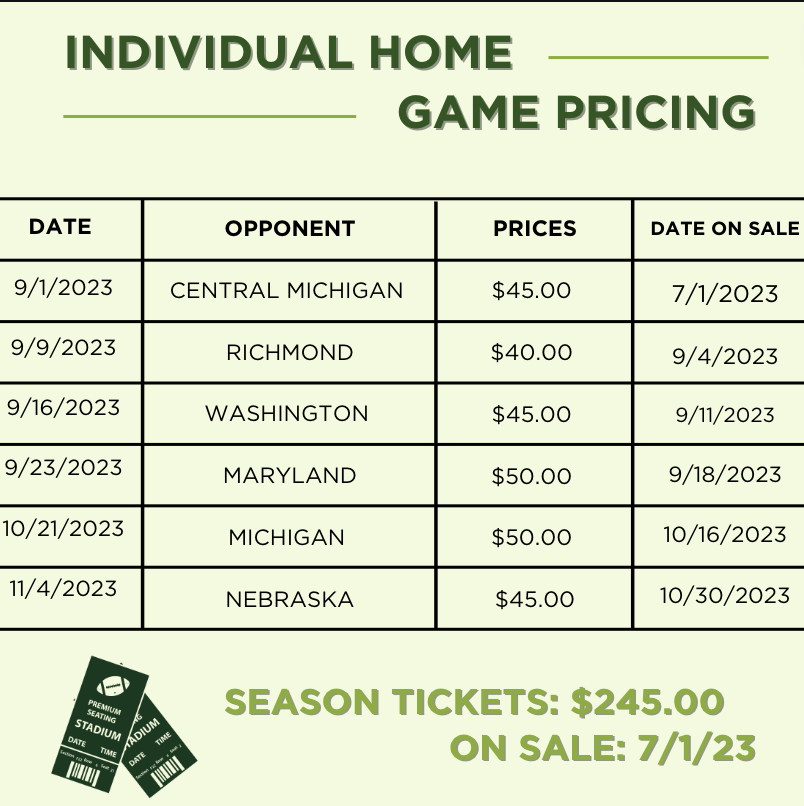 *On-line passes go on sale at 8am. Game Tickets sold separately.
SEASON PASSES AVAILABLE NOW (for all 6 Home Games): $245.00($30 Savings)
CLICK HERE TO PURCHASE SEASON PASSES
PICK-UP NOTE: ALL PASSES MUST BE PICKED UP IN THE ASMSU ENGAGEMENT CENTER. PASSES ARE AVAILABLE FOR PICK-UP: TUESDAY-FRIDAY UNLESS OTHERWISE STATED. ALL PASSES MUST BE PICKED UP BY 3PM ON FRIDAY UNLESS OTHERWISE STATED. For any questions, please email us at info@asmsu.msu.edu