Step 1:
Download the TransLoc App (App Store or Google Play Store), it is the best way to request a ride!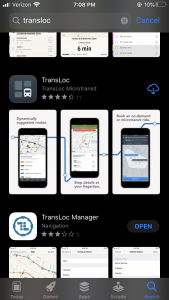 Step 2:
When you open the App, select the settings pane and click on the 'Log in' button.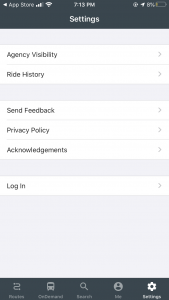 Step 3:
Next, select 'Log in with University Account'.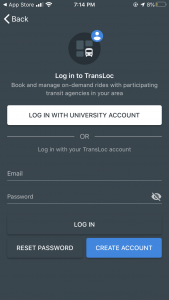 Step 4:
Scroll down and select Michigan State University.
Use your MSU netID (MSU email) and password, and make sure to read the Safe Ride Use Agreement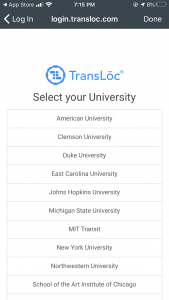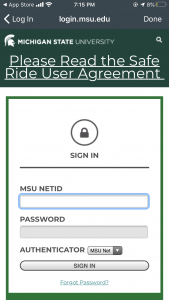 Step 5:
After signing in, navigate to the search pane and enter your destination!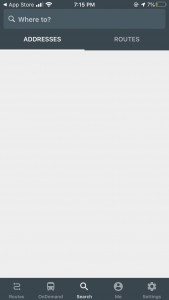 Any address within the following boundaries:

North: East State Rd.
South: Mount Hope Rd.
East: Park Lake Rd.
West: U.S. 127